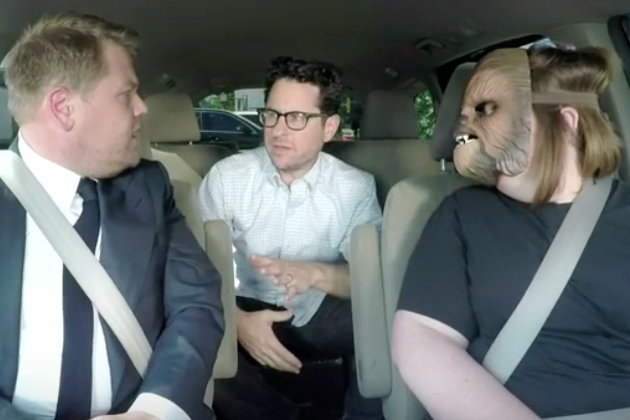 When James Corden gets driven to work by Candace Payne, you can expect a whole lot of laughs!!
Candace Payne was a guest on The Late Late Show on Monday when they shot it in her minivan! Of course there were some masks involved.
"You know that doesn't sound like Chewbacca, right?" James tells her as she's laughing through the mask. That's when J.J. Abrams pops up in the backseat!! See the rest below!