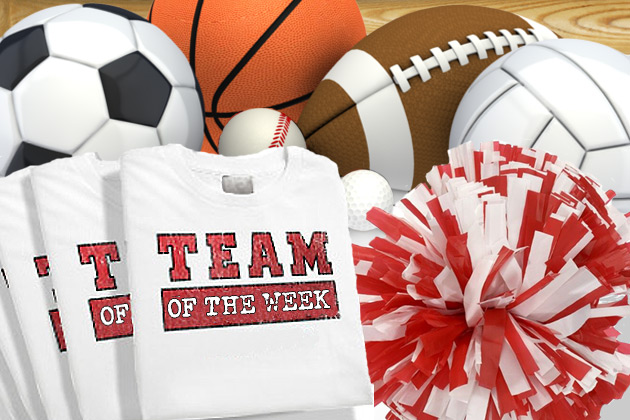 Nominate your favorite high school team for a weekly award, sponsored by The Heller Stores.  It can be football, volleyball, soccer, any high school team in the area can win! On Monday afternoons, Cody West will announce the winner, so nominate your favorite team and get your friends to nominate them too!

Team of the Week 11/12/18: U-High Girls Swim Team

Congratulations to the University High School girls swim team for their win at the championship in the Normal Community sectional at Normal. Senior Lilly Culp won two individual event and was on two winning relays this past Saturday to help lead the team to a win. Members of the team that won in numerous events and surpassed a state qualifying standard advanced to this weekends State Meet at Evanston. Good luck to the U-High Pioneers!
Congratulations to the U-High girls swim team for being the Heller Stores Team of the Week!!