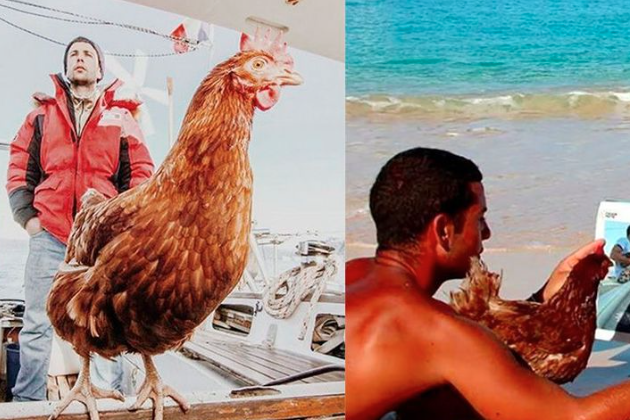 They say dogs are man's best friend, but that rule doesn't apply to Guirec Soudée — because his best friend is a chicken.
Guirec is currently two years in to a sailing tour of the world. Every minute of his journey so far has been spent in the company of his travelling companion: a plucky hen named Monique.
"She was only about four or five months old then, and had never left the Canary Islands. I didn't speak any Spanish and she didn't speak any French, but we got along."
Soudée went on to explain that he'd picked Monique as his travelling companion because he wanted a pet for company, and a hen needs little looking after. They also lay eggs.
"At the beginning, I was very worried," he said. "There would be huge waves and she might stumble, it would look for a second like she might go overboard, but she would always regain her footing. She's very brave."
Soudée says he takes great care for her welfare, and puts her safely in her hutch when the weather worsens.