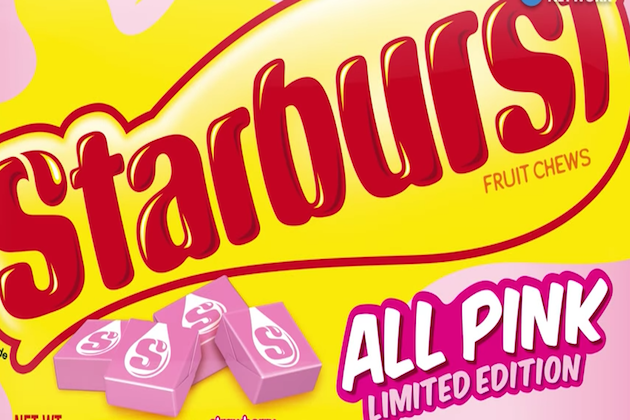 The crowd have spoken and when it comes to Starburst, many are screaming for pink and pink only.
Starburst is making wishes come true for tons of fans of the strawberry flavored candy by releasing a limited edition All Pink pack in early April. Perfect for Spring, right?!
"On social media we're seeing people talk about pink Starburst more than any other flavor; there's even a meme about being treated 'like a Pink Starburst," Matt Montei, the senior director of confections at Wrigley told Mashable.
Starburst will be releasing All Pink packs for a limited time. The pink packs will be available in a single stick for $0.99 and a larger bag for $3.19, according to USA Today.
IT'S TRUE! All pink packs are real, and they're fabulous. #iampinkstarburst pic.twitter.com/JypKvcXSGb

— Starburst (@Starburst) March 7, 2017