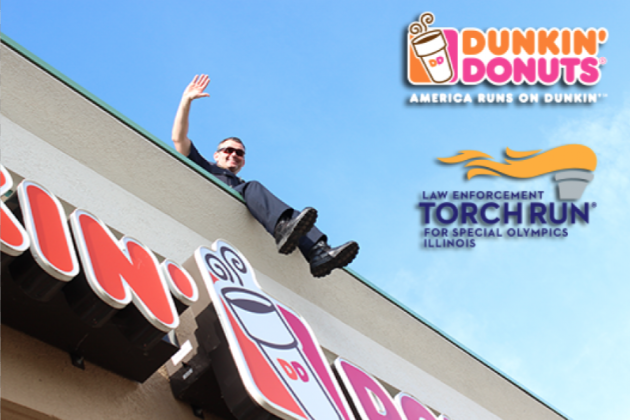 2019 marks the 17th Anniversary of the Dunkin' Donuts Cop on a Rooftop event with the Law Enforcement Torch Run for Special Olympics Illinois. This event has been a huge success over the years, in fact, more than $4.5 million has been raised through this great partnership.
Starting this Friday, May 17 at 6am, members of the WBNQ staff will be at the Normal Dunkin Donuts location with the Normal PD to help raise money.
With this being 1 of 293 locations participating, they hope to raise more than $720,000 for the athletes of Special Olympics Illinois. Help us keep the positive momentum going and stop by the Normal Dunkin Donuts and support the officers.
If you can't make it out to donate, you can also see pictures and bid on items at BiddingOwl.com 24 hours prior to the event on Friday, May 17th. All proceeds benefit Special Olympics Illinois.