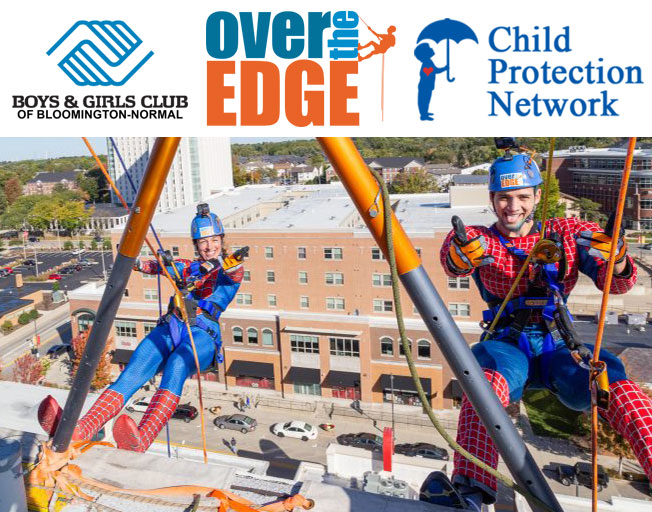 WBNQ's own Cody West is #FearlessForKids and going Over The Edge this June!
Join us on Saturday, June 12, 2021 as we rappel off the side of the Bloomington-Normal Marriott Hotel in Uptown Normal to raise money to benefit both the Boys & Girls Club of Bloomington-Normal and Child Protection Network.
Click Here to help us send afternoon host, Cody West, Over The Edge by donating to his fundraising page!
Other ways to get get involved:
Register today at: www.overtheedgebn.org to fundraise and go Over The Edge on June 12, 2021
Join us in Uptown Normal outside of the Marriott to support members of our community and two great organizations

Family friendly activities will be available on the ground for spectators and supporters
Your donations will be split evenly between Boys & Girls Club of Bloomington-Normal and The Child Protection Network. This event is designed to bring the community together for our local kids!
The Boys & Girls Club mission is to empower all young people, especially those who need us most, to reach their full potential as productive, caring, responsible citizens.
The Child Protection Network supports the common desire of like-minded agencies and schools to provide safe and rich experiences for all children. To develop and deliver child safety education and curriculum. And share quality resources to promote child safety.
Register, donate, or find more details here: www.overtheedgebn.org