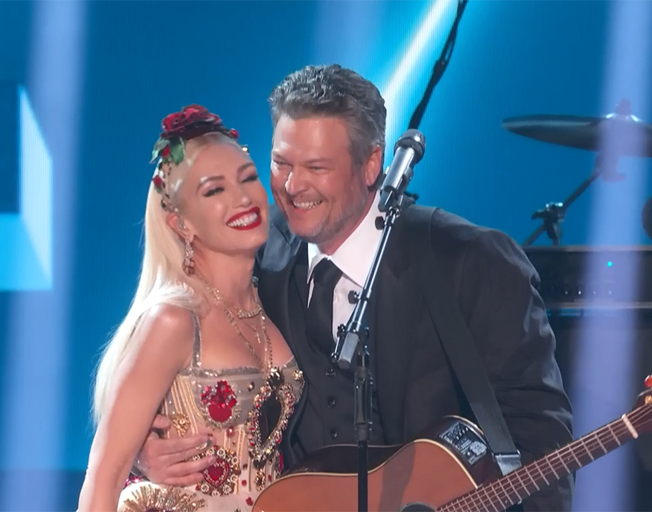 In a sweet ceremony over the weekend, Blake Shelton and Gwen Stefani finally said "I DO!" and the ceremony was officiated by longtime friend and The Voice host, Carson Daly.
Carson said he wanted to make the big day as special as possible, but he actually had to convince the lovebirds to write their own vows.
For two of the biggest and best songwriters in the world, it's hard to believe that they would be reluctant to write their own vows, but Carson had to convince them that their family and friends wanted to hear THEIR words, not repeat after me vows.
Carson revealed quite a few details about the small, intimate ceremony on The Today Show, including how Gwen had everyone in tears, and Blake's vows were a song he wrote specifically for Gwen. He said, "the best way to describe it, is it was perfectly them…"
7-7-21