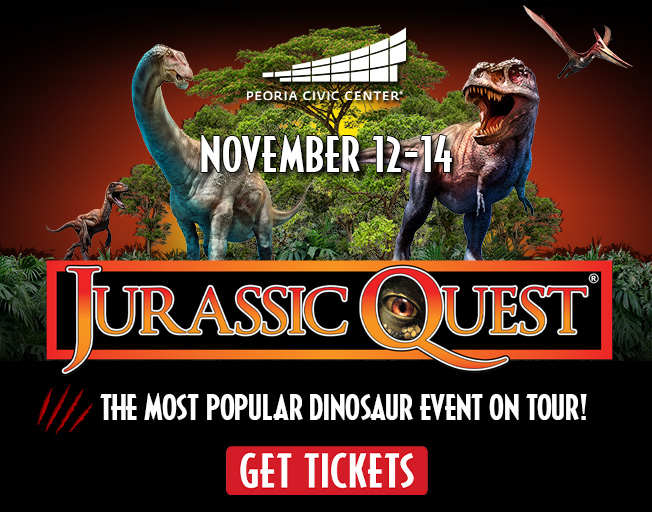 Jurassic Quest is coming to the Peoria Civic Center and WBNQ has your tickets!
JurassicQuest is the world's largest, most popular dino event on tour with unique and exciting experiences for the whole family. Meet our trainers, baby dinos and watch a live interactive Raptor show.
Coming to the Peoria Civic Center on Friday, November 12th – Sunday, November 14th and we're giving away a 4-pack of tickets. Get complete event and ticket details here.
Register to WIN your tickets with the BNQ Benefits account!
If you're not a BNQ Benefits member yet, it's free and easy to sign up today. Benefit members get exclusive access to games, prizes, and more!
Dinosaur lovers won't want to miss the dinosaur rides, giant fossil dig, airbrush animal tattoo, inflatables, craft stations & MORE!
Register to win by 11:59pm on Sunday, November 7th – the winner will be drawn on Monday, November 8th.
Don't miss your chance to see the excitement with Jurassic Quest in Peoria with 101.5 WBNQ!