Christopher Walken Ruined a $12 million Banksy Painting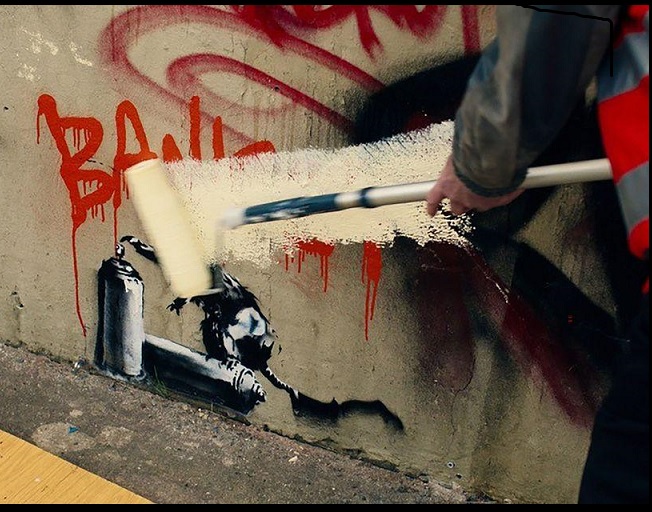 Actor Christopher Walken painted over Banksy's graffiti art work with a roller.
The scene is going to be shown during the final episode of the BBC show "THE OUTLAWS".
Banksy reportedly collaborated with the show's producers. The show was filmed in the artist's hometown of Bristol.
"The creative team came up with the dream scenario and got in touch with the artist's representatives in the faint hope that he might help them. Then they discovered shortly afterwards that he'd been to the location where they were filming and left something behind. They couldn't believe their luck as he'd painted a giant rat using his hallmark stenciling technique as well as his distinctive signature.
Banksy's only stipulation was that they really did paint over it — and it would be his hero Christopher holding the roller.
From WIKIPEDIA:
"The Outlaws is a 6-part comic crime thriller created and directed by Stephen Merchant.
It is shown on BBC One in the UK and Amazon Prime Video internationally. Filming halted in March 2020, due to the COVID-19 pandemic. In January 2021 it was confirmed that a second series had been ordered, with series one to restart shooting in February 2021, with both series being filmed back to back.
Walken's character painted over the work for a scene in the final episode, and the episode became available on Wednesday.
Susan Saunders 11/11/21