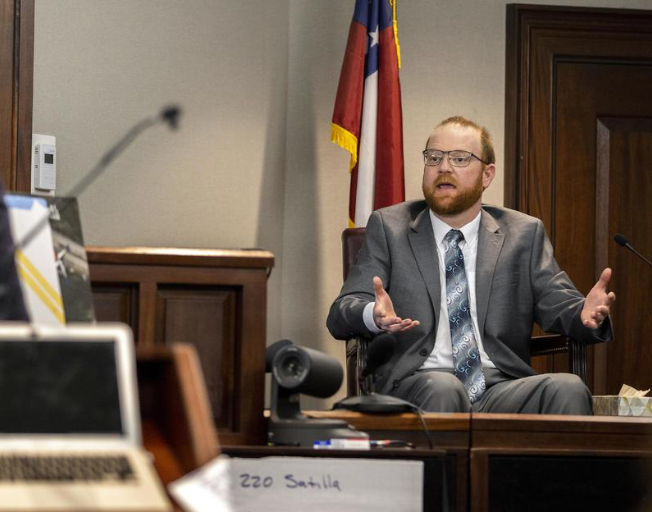 In a verdict handed down Wednesday afternoon, three men accused in the shooting death of Georgia resident Ahmaud Arbery have been found guilty on murder charges.
The jury's decision came on the third day of deliberations in a case that sparked racial injustice protests in the summer of 2020. The verdict prompted a cheer from courtroom observers, one of whom was thrown out after yelling, "It's about time!" The ousted attendee was later identified as Arbery's father. Speaking to reporters outside the Glynn County Courthouse, Arbery's mother, Wanda Cooper, said, "It's been a long fight, it's been a hard fight, but God is good. I never thought this day would come."
Arbery, a 25-year-old Black man, was jogging through a Glynn County neighborhood in February 2020 when he was pursued by father-and-son Greg and Travis McMichael. After William "Roddie" Bryan joined the chase, an armed Travis McMichael got out of the pickup and confronted Arbery, shooting him to death as the two struggled over McMichael's weapon.
A sentencing date for the trio has not yet been revealed.