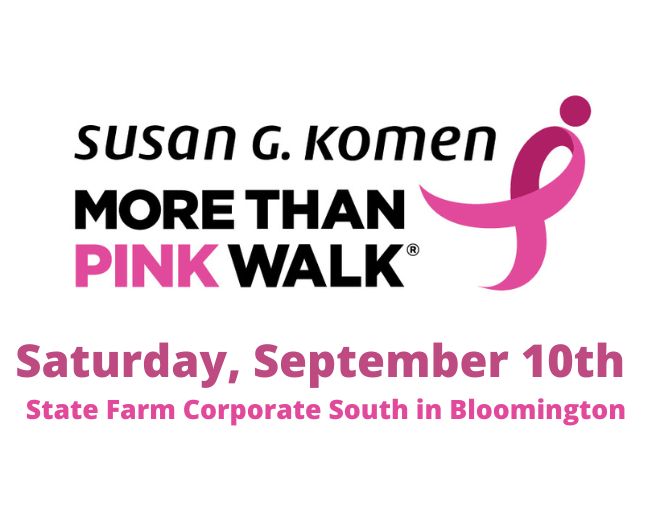 After going virtual for the past two years, the Susan G. Komen More Than Pink Walk returns to in-person at the State Farm Corporate South in Bloomington!
Komen MORE THAN PINK Walk
State Farm Corporate South in Bloomington
Saturday, September 10th
7:00am Event Opens
9:00am Opening Ceremony
9:15am Walk
Register to walk and begin fundraising today at www.komen.org/bloomingtonwalk
Proceeds from the MORE THAN PINK Walk will advance Komen's mission, fund groundbreaking research, and provide direct support to people facing breast cancer.
The MORE THAN PINK Walk is Komen's signature fundraising event. It's a day where we can put aside everything else in our lives and share our stories, our laughter, and our tears to raise money that saves lives while we celebrate survivors, those living with breast cancer, and honor loved ones lost.
Imagine the impact we can make towards ending breast cancer when we come together as ONE to fund research, increase access to care, support our community, and commit to action.