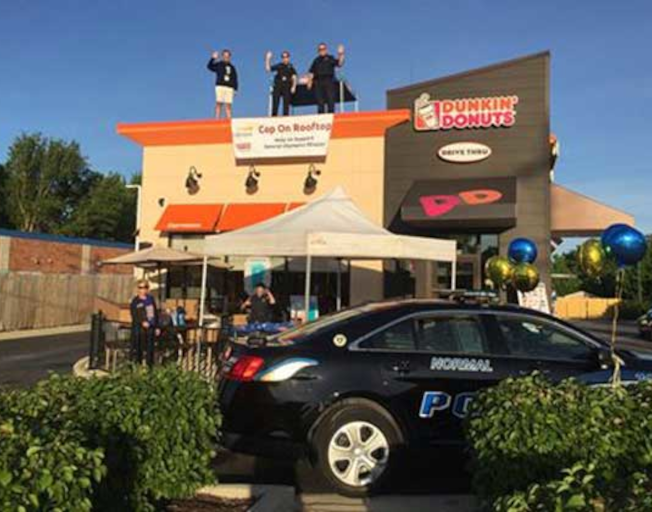 2022 Marks the 19th annual Cop on a Rooftop fundraiser for the Law Enforcement Torch Run to benefit Special Olympic Illinois.
Local law enforcement, from the Normal Police Department, will be on site at the new Dunkin' located at 215 Greenbriar Drive in Normal to raise awareness and collect donations for Special Olympics Illinois.
Each guest who makes a donation will receive a coupon for a free donut, and if you donate $10 or more, you will receive a commemorative travel mug and coupon for a free medium coffee.
in 2021, the Illinois LETR raised $3.3 million, adding to the more than $60 million raised by law enforcement for Special Olympics Illinois since its inception in 1986.
The Normal Police Department is also raising funds through an online auction which you can find HERE!