"This was potentially life-saving for you — I'm not kidding; I'm not being overly dramatic. "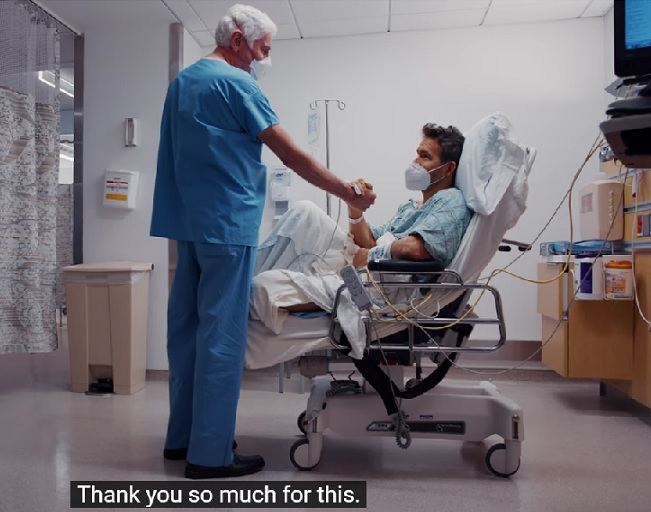 Ryan Reynolds is broadcasting something pretty personal in the hopes of helping to save lives.
The actor recently decided to document his first colonoscopy in order to highlight the importance of the screening procedure where a camera is inserted into the rectum to look for changes or abnormalities in the large intestine.
Ryan and his soccer-club owner Rob McElhenney teamed up with Lead From Behind, a new initiative hoping to spread the message that colon cancer is "the preventable cancer."
In the video, Ryan shared the moments leading up to the procedure and his time in the recovery room, where his doctor actually shared that he had found something of concern.
The doctor actually shared that he had found an "extremely subtle polyp." during Ryan's procedure. The doctor also found three small polyps during Rob's procedure! All of Rob's were removed.
The doctor shared: "This was potentially life-saving for you — I'm not kidding; I'm not being overly dramatic. This is exactly why you do this. You had no symptoms."
Susan Saunders 9/14/22