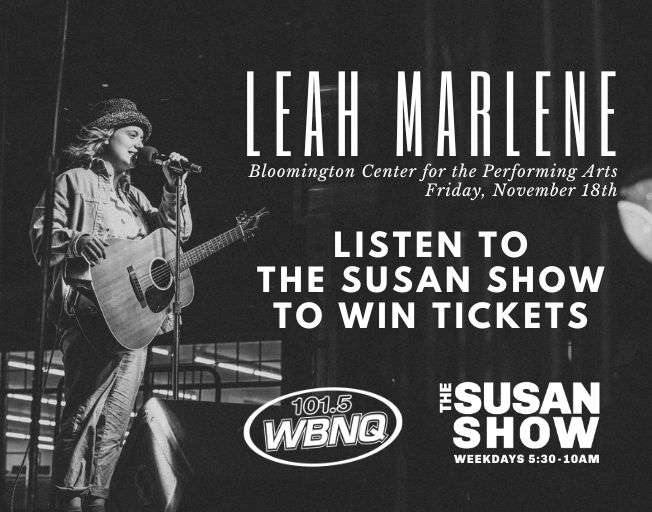 Leah Marlene is coming to the Bloomington Center for the Performing Arts and The Susan Show is giving away tickets all week!
Leah Marlene recently came off an incredible run on season 20 of American Idol, where she released her latest original single, "Flowers" and placed second runner up of the season!
This is your chance to see her in an intimate setting at the BCPA – where there's not bad seat in the theatre.
Listen all this week (November 7 – 11) to The Susan Show (5:30 – 10:00am) to win tickets! WBNQ will play a Leah Marlene song, when you hear the song start to play, caller 9 to 309-828-1015 will win a pair of tickets to the show!
There are still tickets available for purchase, so grab yours before they sell out at artsbloomington.org