Watch our favorite little green guy GROGU flex his great big powers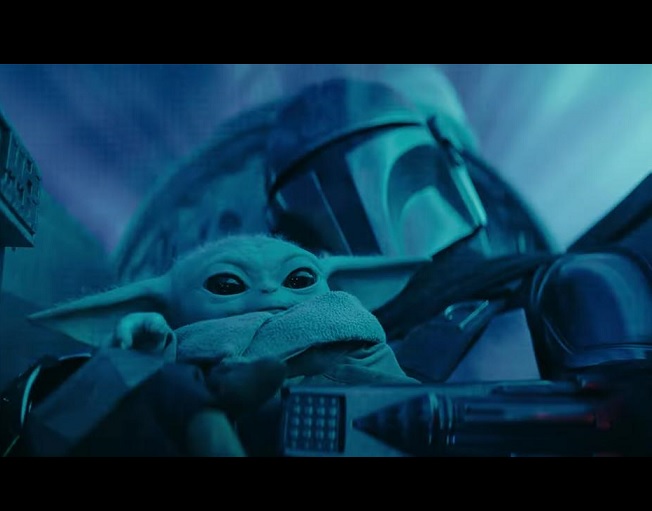 A new trailer for THE MANDALORIAN was released during Monday night's NFL playoff game, and it shows us what to expect from season 3, including how somebody has powered up!
The new season of the set in the Star Wars universe show kicks off March 1 on Disney+, and takes place after the events of last year's "Book of Boba Fett." So you better watch Boba Fett first to not be lost!
Christopher Lloyd will appear in a  yet to be announced role, and it would be a good bet that we will see Rosario Dawson return as Ahsoka Tano since she will launch her own series later this year.
Susan Saunders 1/17/23