Update: One member of ONE DIRECTION will be performing on the last LATE LATE Show!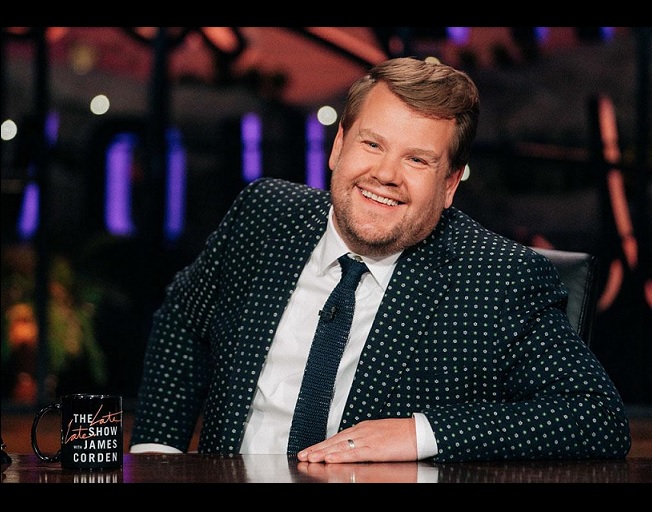 Corden will end his eight-year run as host of the CBS talk show on April 27.
One Direction fans noticed gaps in tour schedules, sparking rumors of a surprise appearance on Corden's final episode.
"Nobody loves the boys more than us … but this story just isn't true," the message reads. "What is true is we've got an absolutely brilliant two-hour finale planned to celebrate eight years of #LateLateShow at 10 pm on April 27th." So no, not happening.
UPDATE:
Just days after refuting buzz that One Direction was set to reunite for James Corden's upcoming CBS swan song, The Late Late Show is confirming that, well, there was some truth to the buzz. CBS announced Monday that Harry Styles will serve as one of Corden's final two guests when Late Late Show airs its final broadcast on Thursday, April 27. Joining the singer on Corden's couch for the finale will be Will Ferrell.
… Other celebs dropping by during The Late Late Show's final two weeks include Tom Cruise, Billie Eilish, Josh Gad, Jennifer Garner, Mila Kunis, Seth Meyers, Billy Porter, Lisa Kudrow, Sharon Stone and Natalie Portman.
Do you think One Direction will EVER get back together? If so, where would the best place or event for that to happen? I'm voting for them to go do a Las Vegas residency inside the new SPHERE venue once Harry and the gang can take a break from all their solo projects. IF this ever happens, I'm taking credit for the idea!
What is super exciting is the rumors are true that on the final episode is Adele taking part in what seems to be a Carpool Karaoke segment with the British host. Yeah!!!!