Are you excited to meet the big screen version of Elphaba?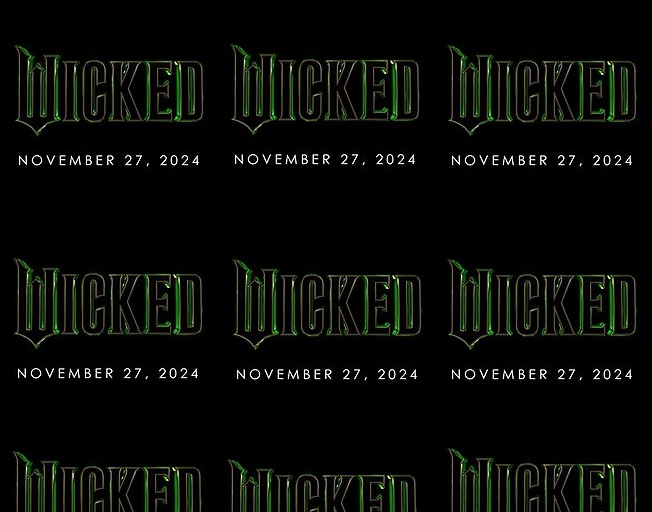 Ariana Grande and Cynthia Erivo, the two leads in the two-part Wicked movie, have released the first official images for us.
John M. Chu is directing the Wicked film based on the musical by Stephen Schwartz and Winnie Holzman. Wicked is about Glinda and Elphaba's frenemy-ship, with popular songs like "Popular," "The Wizard and I," and "Defying Gravity."
Erivo's photo as Elphaba shows her back and mostly hides her green skin. She's wearing her witch's hat and carrying her broom. Ariana Grande as Glinda ascends a staircase regally in the photo. She's wearing pink, her favorite color, her hair is blonde, and we see the side of her face in the profile.
Full Cast list from Wikipedia:
Cynthia Erivo as Elphaba Thropp, the green-skinned girl who later becomes the Wicked Witch of the West
Ariana Grande as Glinda Upland, the pretty, popular girl who later becomes the Good Witch of the North
Jonathan Bailey as Fiyero Tigelaar, the handsome Winkie prince
Ethan Slater as Boq, a Munchkin in love with Glinda
Michelle Yeoh as Madame Morrible, the head mistress of Shiz University
Marissa Bode as Nessarose Thropp, Elphaba's younger sister who later becomes the Witch of the East.
Bowen Yang as Pfannee, one of Glinda's college friends
Bronwyn James as ShenShen, one of Glinda's college friends
Keala Settle as Miss Coddle, a new character created for this film
Aaron Teoh as Avaric, Fiyero's friend
Colin Michael Carmichael as Professor Nikidik, a professor at Shiz University
The first Wicked movie will fly onto screens on November 27, 2024, and the second will be released on December 25, 2025.
CLICK HERE for E News exclusive on set video of Ariana Grande singing as Glinda!!!
Susan Saunders 4/18/23