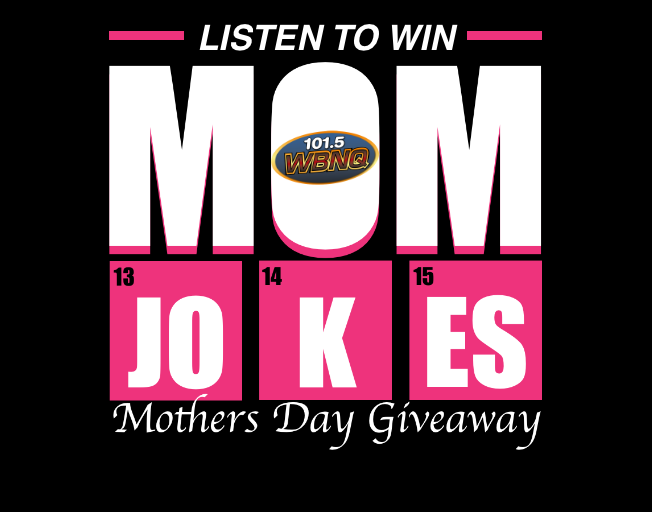 Dad jokes get all the headlines, but mom jokes are funny too!
Knowing the mom joke of the day could help you win big!
Listen to the Susan Show weekdays at 7:20 for the Mom Joke of the Day! Hear it, remember it, and repeat it back to Cody West at 4:20! He'll give you the punch line and qualify you for a Mother's Day "Love You For Time & Eternity Sterling Silver Diamond Necklace and Bracelet" from Bremer Jewelry, worth $500!!!
Win a free PARKWAY AUTO LAUNDRY car wash when you qualify!
Listen starting on Monday, May 1st for your chance to win!!!
Don't forget, Mother's Day is Sunday, May 14th!
Prize provided by Capital Records!