Fall Out Boy just released a full remake of "We Didn't Start The Fire" with new lyrics!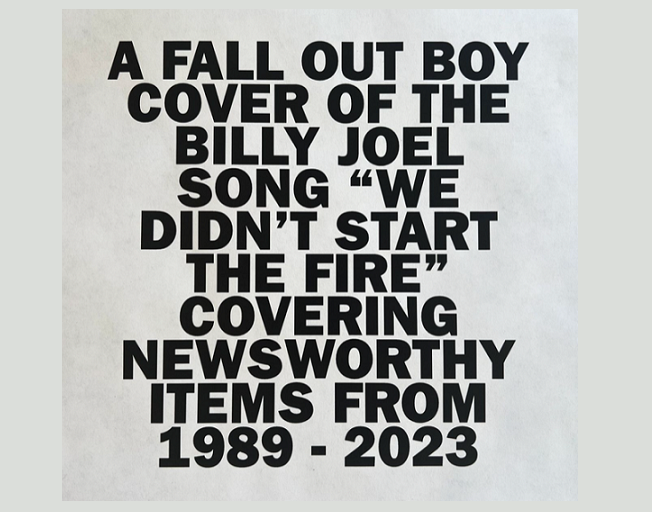 Fall Out Boy just released a cover of Billy Joel's We Didn't Start the Fire with updated lyrics that reference newsworthy events from 1989 through 2023.
The song has received mixed reactions on social media. Notable events like COVID-19 were not mentioned, and there is a small discrepancy with the inclusion of a reference to a Nintendo game released prior to 1989, but you should take a listen to test your knowledge of current events. I recommend turning on the captions to make sure you don't miss a word.
This song was not part of FOB's latest album "So much (for) Stardust" that was released in March of this year, but will certainly be heard during their currently happening world tour.
As to why they skipped over some big topics like Covid??
"It's like, that's all anybody talked… You know what I mean? I don't know. It felt like there was a couple of things that felt like a little on the nose. And then there were a couple of things where it was like … Bush V. Gore, we needed the rhyme." (Pete Wentz talked with Zane Lowe on Apple Music 1)