Is Aiden really going to be Carrie's happily ever after?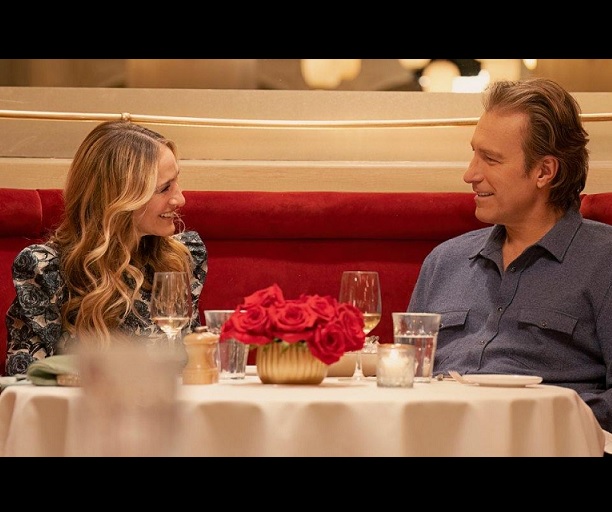 Carrie Bradshaw may still be moving from Mr. Big — but fans of 'Sex and the City' are more than ready to see her reunite with another love.
Although Max teased the return of Carrie's (Sarah Jessica Parker) former fiancé, Aidan Shaw — portrayed by John Corbett — in April 2023, viewers began to question when the fan-favorite character would finally make an appearance.
'And Just Like That' has already aired five of its 10 season 2 episodes since it premiered in June, and it looks like it's finally ready to deliver. AJLT's most recent trailer shows Aidan making his return to Carrie's life — and the two seemingly pick up right where they left off.
"Some relationships deserve a second chance… #AndJustLikeThat," Max captioned a clip via Twitter from the upcoming handful of episodes, which feature Carrie and Aiden rekindling their romance once again.
Is this what you have always wanted?
Susan Saunders 7/17/23