Cardi B shows off good aim after getting hit with a drink while performing in Vegas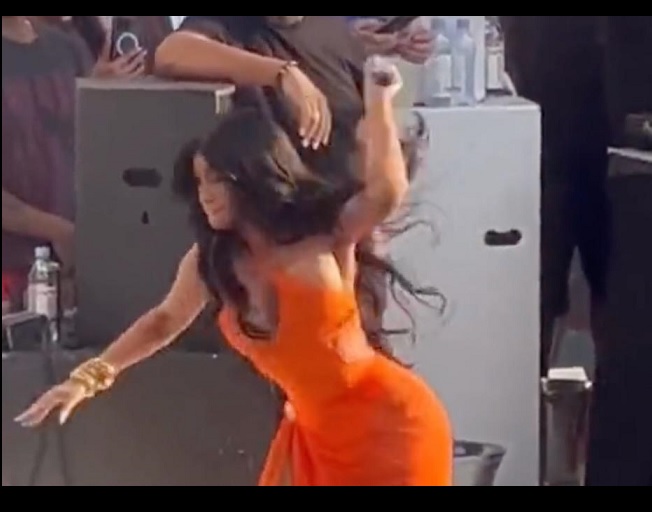 Cardi B's lethal left hand struck again (literally) when she threw her mic at an audience member for throwing a drink at her. The rapper proved this once again after an attendee threw a drink on her during a show in Las Vegas on Saturday.
A now-viral video shows Cardi performing "Bodak Yellow" on Drai's Beachclub stage.
The fan in the crowd who threw their massive novelty cup full of liquid at Cardi in some videos looked like they were apologizing as security came in to take the woman out of the show.
(Click HERE to see the other angle including the guilty fan, but the screen graphic is NSFW)
Cardi B then threw her microphone at the audience member who threw a drink at her, scoring a direct hit.
Many other artists are getting assaulted while on stage this year. Bebe Rexa so far has reported the biggest injury.
Harry Styles got hit in the eye while on stage in Vienna. Kelsea Ballerini was hit with a bracelet in Idaho. Pink's concert was interrupted when a fan threw a bag of their mother's ashes onto the stage in Hyde Park. These are just the reports from the last two months!
Next time you see your favorite artist on stage, it may be them performing with a helmet through plexiglass for their safety!
Susan Saunders 7/31/23