Bob Barker, longtime host of 'The Price Is Right' and animal rights activist, dies at 99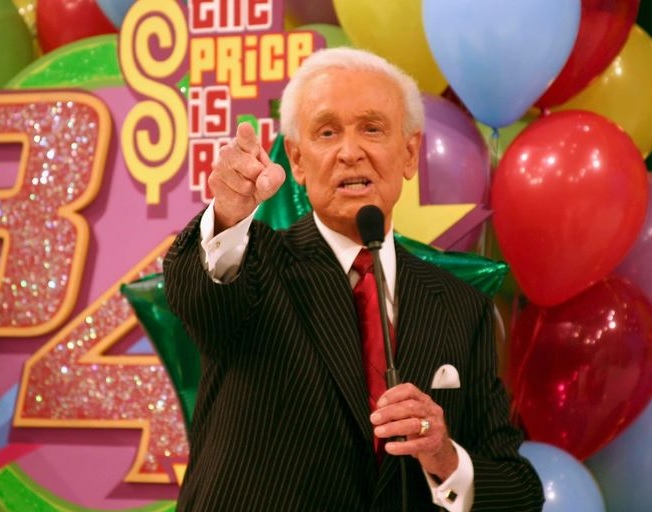 Bob Barker, the longtime host of "The Price is Right," recently died at the age of 99.
Barker peacefully passed away at his Hollywood Hills home. The beloved TV personality was born in 1923 and started his broadcasting career as a radio announcer before hosting famous game shows like "Truth or Consequences" and "The Price Is Right."
Adam Sandler – who famously included Barker in the movie Happy Gilmore – posted a tribute on Instagram:
"The man. The myth. The best. Such a sweet funny guy to hang out with. Loved talking to him. Loved laughing with him. Loved him kicking the crap out of me. He will be missed by everyone I know! Heartbreaking day."
Current Price Is Right host Drew Carey offered his thoughts on Twitter: "Very sad day for the Price Is Right family, and animal lovers all over the world. There hasn't been a day on set that I didn't think of Bob Barker and thank him. I will carry his memory in my heart forever."
Bob Barker retired from The Price Is Right in 2007 after 35 years as host. Barker won 19 Daytime Emmy awards and a Lifetime Achievement award. Robert William Barker started his broadcasting career as a radio host in after fighting in training as a fighter pilot with the US Naval Reserve.(He did not serve in combat) Barker spent most of his youth on the Rosebud Indian Reservation and was an enrolled member of the Sioux tribe. 
Susan Saunders 8/28/23