This isn't a stunt or contest , but a real journalism position following Taylor Swift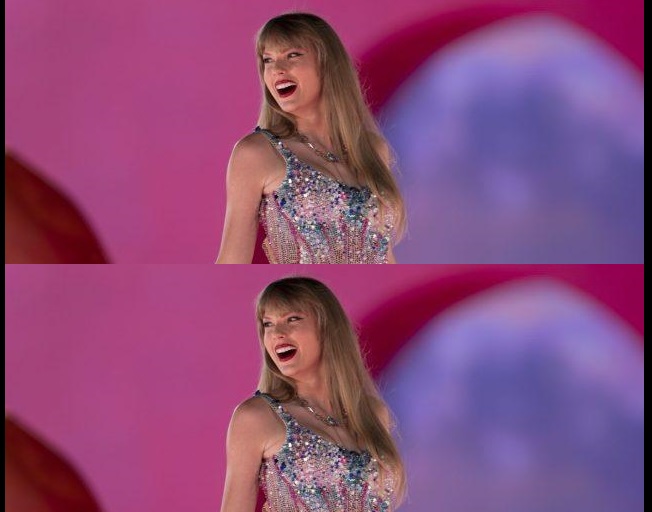 USA Today has just posted a job where you will scream if you're a Taylor Swift fan. USA Today and The Tennessean want to hire a "Taylor Swift reporter."
According to the posting, the company's parent company, Gannett, is looking to hire an "experienced, video-forward journalist to capture the music and cultural impact of Taylor Swift." 5 years journalism experience required with video samples needed to apply. The new "Taylor Swift Reporter" would work specifically at The Tennessean paper which is located in Nashville.
If you get the job, you'll be paid to capture Swift's "big moments."
There was also mention of "international travel opportunities" in the job listing.
Requirements:
Bachelor's or master's in communications, journalism, marketing or a related field or an equivalent combination of education and experience.
At least five years of journalism experience working in a digital-first newsroom.
Proven success in creating relevant, shareable stories that serve a loyal audience.
A nose for finding interesting stories that take readers beyond what's trending to highlight intriguing subjects with sophisticated and succinct storytelling.
A commitment to experimentation with purpose in the search for creative ways to bring the biggest national stories to readers in fresh and relevant ways, no matter where they find our coverage.
The ability to work collaboratively with a nationwide team of reporters, editors, photographers and producers to tell meaningful stories that serve specific audiences.
A clear and concise writing style.
A thorough understanding of metrics and how to use data to understand audience behavior and to inform coverage decisions.
Firm command of AP Style.
Willingness to travel extensively. 
Ability to report in more than one language preferred.
This role requires a valid driver's license, reliable transportation, and the minimum liability insurance required by state law.
Employment is contingent on passing a post-offer pre-employment background check, motor vehicle record check & drug screen.
Pay? The posting on the GANNETT site says:
The hourly rate for this role will range between $21.63 and $50.87.  Variable compensation is not reflected in these figures and based on the role, may be applicable. Exact compensation may vary based on skills, experience, location, and union representation, if applicable. ​
Want apply? "Here" (<<< CLICK IT) is the link!
USA Today Senior Director of Innovation and Experimentation Bill Cannon tweeted the following:
USA Today is owned by Gannett, which also owns more than 200 daily newspapers, and is the nation's largest newspaper chain.
Susan Saunders 9/13/23