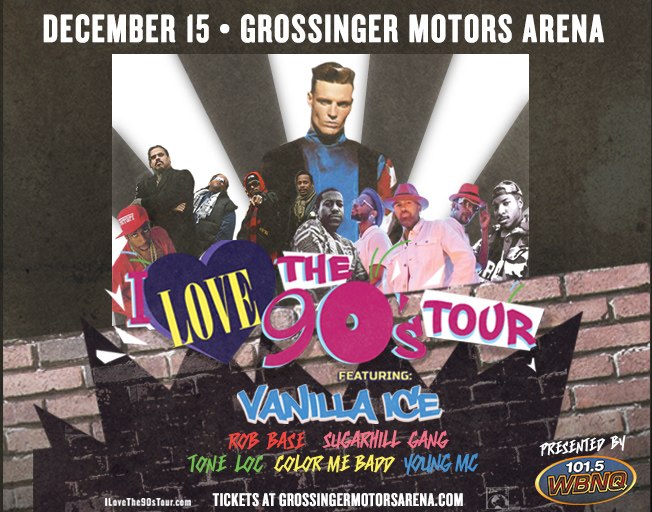 Everything was better, brighter and more entertaining in the 90's era. From the retro music videos to killer girl-power anthems, it was certainly a time to be alive.
I Love The '90s Tour welcomes you to reminisce on the popular decade with some of the most iconic, names in rap, hip hop and R&B. Vanilla Ice, Rob Base, Sugar Hill Gang, Tone Loc, Color Me Badd, & Young MC!
Friday, December 15th at Grossinger Motors Arena. Tickets on-sale NOW, but we here at WBNQ want you to beat the line and win tickets with Faith on the Throwback Boombox ALL WEEK!!! 
Buy tickets HERE!