Did you favorites make the list? (Jelly, Jelly, Jelly)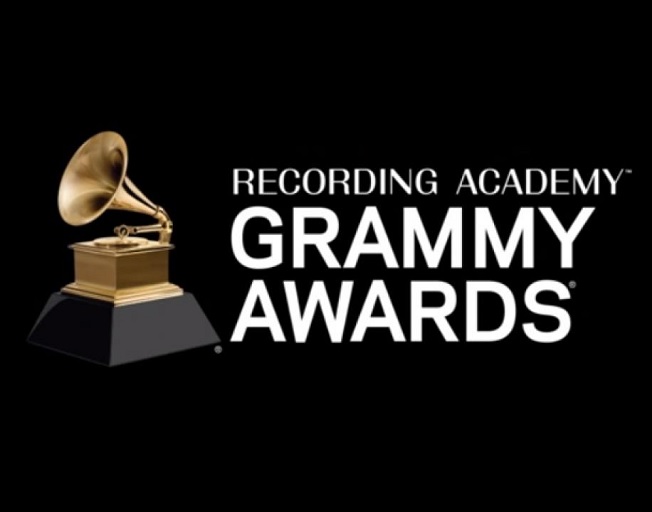 The 67th annual Grammy Awards will happen February 4th in L.A., broadcast on CBS and Paramount+, and it is definitely music's biggest night. In a bio, musicians and performers always list their Grammy award activity first. Just being nominated is a really really big deal. And, if you get to perform during the broadcast, you have a real opportunity to launch a career, take one to the top level, or even make history!
Taylor Swift just made history with her Anti-Hero nomination for song of the year. This breaks a Grammys record as the first songwriter to score seven nominations in the category. Paul McCartney and Lionel Richie who are tied with six each.
This year SZA gets the headline of being the artist who has the most nominations with nine, (Taylor has six), and solo women account for six of the eight nominations for both record and album of the year. That's a HUGE improvement from times past when many talented artists were overlooked in these categories.
Let's take a look at the competition this year. Very nice to see so many WBNQ core artists nominated!
Record of the Year
"Worship," Jon Batiste
"Not Strong Enough," boygenius
"Flowers," Miley Cyrus
"What Was I Made For?" from "Barbie," Billie Eilish
"On My Mama," Victoria Monét
"Vampire," Olivia Rodrigo
"Anti-Hero," Taylor Swift
"Kill Bill," SZA
Album of the Year
"World Music Radio," Jon Batiste
"The Record," boygenius
"Endless Summer Vacation," Miley Cyrus
"Did You Know That There's a Tunnel Under Ocean Blvd," Lana Del Rey
"The Age of Pleasure," Janelle Monáe
"Guts," Olivia Rodrigo
"Midnights," Taylor Swift
"SOS," SZA
Song of the Year
"A&W" — Jack Antonoff, Lana Del Rey & Sam Dew, songwriters (Lana Del Rey)
"Anti-Hero" — Jack Antonoff & Taylor Swift, songwriters (Taylor Swift)
"Butterfly" — Jon Batiste & Dan Wilson, songwriters (Jon Batiste)
"Dance the Night" (From "Barbie the Album") — Caroline Ailin, Dua Lipa, Mark Ronson & Andrew Wyatt, songwriters (Dua Lipa)
"Flowers" — Miley Cyrus, Gregory Aldae Hein & Michael Pollack, songwriters (Miley Cyrus)
"Kill Bill" — Rob Bisel, Carter Lang & Solána Rowe, songwriters (SZA)
"Vampire" — Daniel Nigro & Olivia Rodrigo, songwriters (Oliva Rodrigo)
Best New Artist
Gracie Abrams
Fred Again
Ice Spice
Jelly Roll (We are partial thanks to his love of El Bandido Yankee Tequila!)
Coco Jones
Noah Kahan
Victoria Monét
The War and Treaty
Best Pop Solo Performance
"Flowers," Miley Cyrus
"Paint the Town Red," Doja Cat
"What Was I Made For?" from "Barbie," Billie Eilish
"Vampire," Olivia Rodrigo
"Anti-Hero," Taylor Swift
Best Pop Duo/Group Performance
"Thousand Miles," Miley Cyrus featuring Brandi Carlile
"Candy Necklace," Lana Del Rey featuring Jon Batiste
"Never Felt So Alone," Labrinth featuring Billie Eilish
"Karma," Taylor Swift featuring Ice Spice
"Ghost in the Machine," SZA featuring Phoebe Bridgers
Best Pop Vocal Album
Kelly Clarkson – Chemisty
Miley Cyrus – Endless Summer Vacation
Olivia Rodrigo – Guts
Ed Sheeran – – (Subtract)
Taylor Swift – Midnights
And we know you want to see Michelle Williams get closer to an EGOT with an award for reading Britney Spear's memoir, but the audio book came out AFTER the eligibility cut off on September 15th. So root for her next year.
BEST AUDIO BOOK, NARRATION, AND STORYTELLING RECORDING
Meryl Streep – Big Tree 
William Shatner – Boldly Go: Reflections on a Life of Awe and Wonder 
Rick Rubin – The Creative Act: A Way of Being 
Senator Bernie Sanders – It's Ok to Be Angry About Capitalism 
Michelle Obama – The Light We Carry: Overcoming In Uncertain Times
BEST COMEDY ALBUM
Trevor Noah – I Wish You Would
Wanda Sykes – I'm An Entertainer
Chris Rock – Selective Outrage 
Sarah Silverman – Someone You Love 
Dave Chappelle – What's In A Name?
Find the rest of the nominees when click HERE for a great article written by writer Chris Willman for Variety.com.
11/20/23