Rihanna Announces Pregnancy At Super Bowl Halftime Show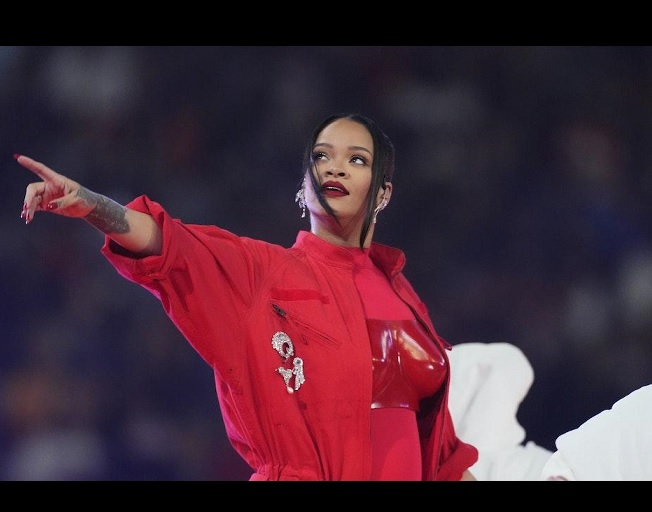 Rihanna took the Super Bowl stage by storm on Sunday night, and she shocked the world by announcing that she is pregnant with her second child.
During her performance, she reminded fans of her catalog of hits and performed 'Needed Me,' 'Work,' 'Rude Boy,' 'Diamonds,' and more.
(Click this link if the full video of Rihanna's half time performance doesn't appear on your device)
Fans started discussing her performance online after she was seen rubbing her stomach during the show.
Rihanna's rep has confirmed that the singer and mogul is, in fact, pregnant with her second child with A$AP Rocky.
Congratulations, Rihanna!
Susan Saunders 2/13/23