See THE KID LAROI May 3rd At The State Farm Center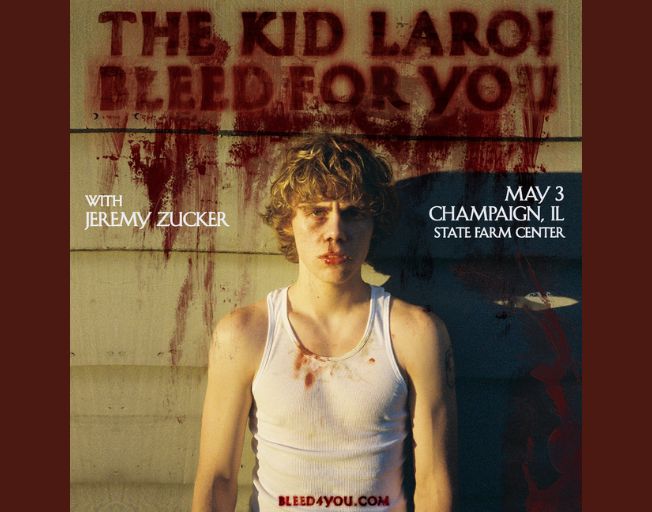 THE KID LAROI ANNOUNCES THE OFFICIAL BLEED FOR YOU TOUR; HIS FIRST EVER COLLEGE TOUR.
May 3rd, THE KID LAROI STOPS IN CHAMPAIGN AT STATE FARM CENTER
(W/ SUPPORT FROM JEREMY ZUCKER)
Listen in the morning for the sounder to call in, and if you are caller 9 to 309-828-1015, you win a pair of tickets! We have a pair of tickets each morning during THE SUSAN SHOW 2/13-2/17/23.
Full show details and ticket information at: StateFarmCenter.com/LAROI. TICKETS ON SALE NOW