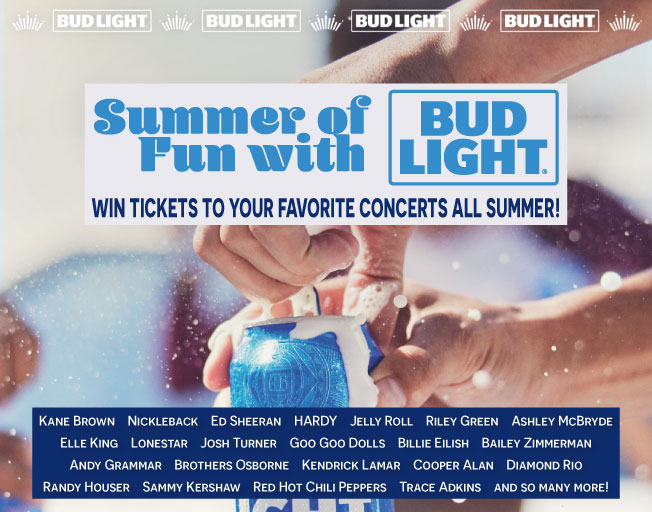 101-5 WBNQ's Summer of Fun with Bud Light is here!!!
Stop by Hy-Vee, Qik-n-EZ, The Station Saloon, Elroy's, Freedom Gas Stations and wherever Bud Light is sold to scan the QR code to win a pair of tickets to some of the best live performances, in Illinois, this summer, including:
Tailgate N' Tallboys (June 17), Elle King (July 8), Andy Grammar (July 28), Ed Sheeran (July 29), Lollapalooza (August 3-6), Goo Goo Dolls (September 24), and more!
Good luck, from Bud Light, and thank you for listening to 101-5 WBNQ!