Ed Sheeran surprises students at Florida high school with 'tiny concert'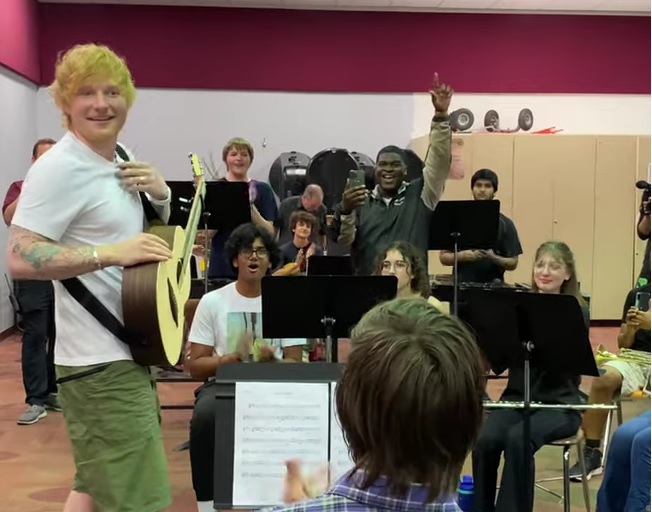 Ed Sheeran surprised students from two Tampa high schools on Friday (May 19th, 2023). The MHS students had been working hard to learn an Ed Sheeran song in class and were shocked when the musician showed up right as they were finishing rehearsal as shown in a school district video below.
The students were so focused on their performance that they didn't see Sheeran until they ended their song! Let's watch it together:
"Thanks so much, guys," Sheeran said before announcing he had "tickets for all of you guys to come" to his Saturday show. That's a lot of tickets!!!
Sheeran didn't just give music students his concert tickets, but also guitars for the music department to keep!
Congrats to The Middleton High School Marching Tiger Band and teacher Abraham Tejeda!
Susan Saunders-5/22/23
(Susan is a marching band fanatic and former resident of the low brass section playing mellophone)