See video from the State Farm Enterprise Technology STEM High Altitude Balloon Launch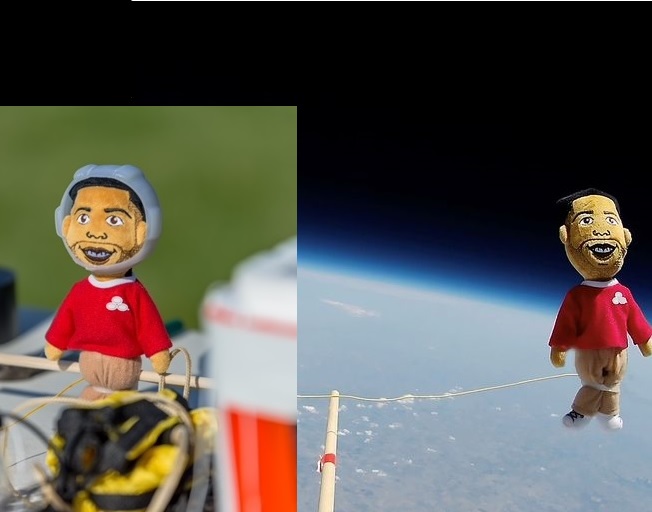 More than 50 local kids learned about the technology and science behind weather balloon launches on Tuesday in Bloomington while participating in a historic first – launching Jake from State Farm into space!
According to a State Farm news release, two high-altitude weather balloons were launched, one for each organization participating. One for The Western Avenue Community Center and the other representing The Boys and Girls Club of Bloomington-Normal. Both balloons had a Jake from State Farm plush doll attached as it ascended to nearly 100,000 feet into space before the balloon exploded, and the payload with a parachute descended back to earth. One balloon landed west of the town of Evans, IL while the second balloon landed just west of Atlanta, IL.
Susan Saunders interviewed State Farm Public Affairs Specialist Heather Paul Wednesday morning on WBNQ, and she said the new "Jake Plushy" dolls are a limited edition that isn't for sale, but if you tag the company on social media, you could be rewarded with a free Jake Bobblehead! Ms. Paul also shared this exclusive video from the event held at State Farm Park in Bloomington, Illinois on June 6th. Find the audio of that conversation posted on the WBNQ Instagram Page.
Now let's see Jake go over 100,000 feet up into space!
State Farm said the project is part of its continuing support of STEM ( Science, Technology, Engineering & Math). State Farm mentors and volunteers have also worked in the past with computer science students from Normal Community High Schools.
Susan Saunders 6/7/23